Optimistic Curmudgeon
Sales
Patron
Old Ted Award Winner
Welcome to Oregon State Hospital.
(Look it up and you'll see why.)
This year's Pipe of the Year Brain Trust includes
@Billy Joe
@blackmouth210
and
@MakDragon
with
@Spillproof
and
@DGErwin11
as spiritual advisors. (If you listen closely, you can hear them laughing and slapping each other on their backs)
We have finally been able to lock down a maker after contacting multiple potential makers.
The first to be contacted was J.M. Boswell. I reached out to him 3 years ago and after an extensive 2 hour long conversation on what he would do for us, I had to be the one to reach back and tell him we went with the Radice. It was a difficult phone call.
Last year,
@blackmouth210
had to do the same thing with Chris Morgan.
These are not easy phone calls to make after dealing with such fine gentlemen like Chris and J.M.
J.M Boswell respectfully declined as he said that he is swamped with orders and is barely keeping up with his B&M stock. He had to turn down a local pipe club that apparently are incredibly loyal and repetitive customers.
We were also planning on reaching out to Chris again, but he has some family things going on (all good) and we needed to nail down something before 2022.
So we reached out to Steve Norse (Vermont Freehand) to coordinate with Briar Works. They made our POY a few years ago and they were great pipes!
After about a week and a half of back and forth emails, Steve finally gave me the good news that they would be able to do our pipes this year.
The goal of the BT this year was to present to you a very affordable pipe with as much quality as we could whilst keeping the process simple and straight forward. Steve gave us two shapes that would be the best options for affordability and ease of production.
These are the two options are what we will be voting on:
The first pipe is:
BriarWorks Classic C81 Straight Apple - Dark Blast w/ Tortoise Stem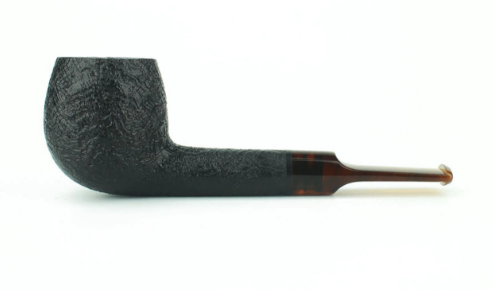 The second choice is:
BriarWorks Classic C111 Bullmoose - Dark Blast w/ Tortoise Stem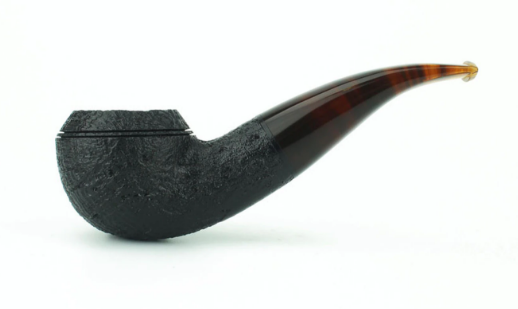 PSD POY 2021 will be laser engraved on the pipe as well.
The price for each of these pipes on their web site is $100 but we do not know yet if there will be a better deal as a group buy. We are awaiting answers on a few more details on ordering, shipping, ordering windows, timelines etc.
Some of these details are dependent on the choice we make here.
"So listen up Buster and listen up good"!
The vote will be only for the shape of the pipe!
The vote will be only for the shape of the pipe!
The vote will be only for the shape of the pipe!
The poll will be up for 7 days.
Edited to Add
This poll is open to all Members, regardless of length of membership
.
Last edited by a moderator: