I just listed some new, old stock pipe pouches on the website. Many of these are very limited number, 1 or 2,
like this bison leather Gent pouch (last one). Fits 1 pipe, and has separate pockets for a lighter, tamper and some tobacco.
SOLD!
Here's a Standard pipe pouch (very few of these left, in general) and only one in this Russet color.
This one is for the pipe pouch, alone. Price on that is $125.
If you're looking for a whole kit, I also have some Signature pipe pouches, like this, one-off, western version...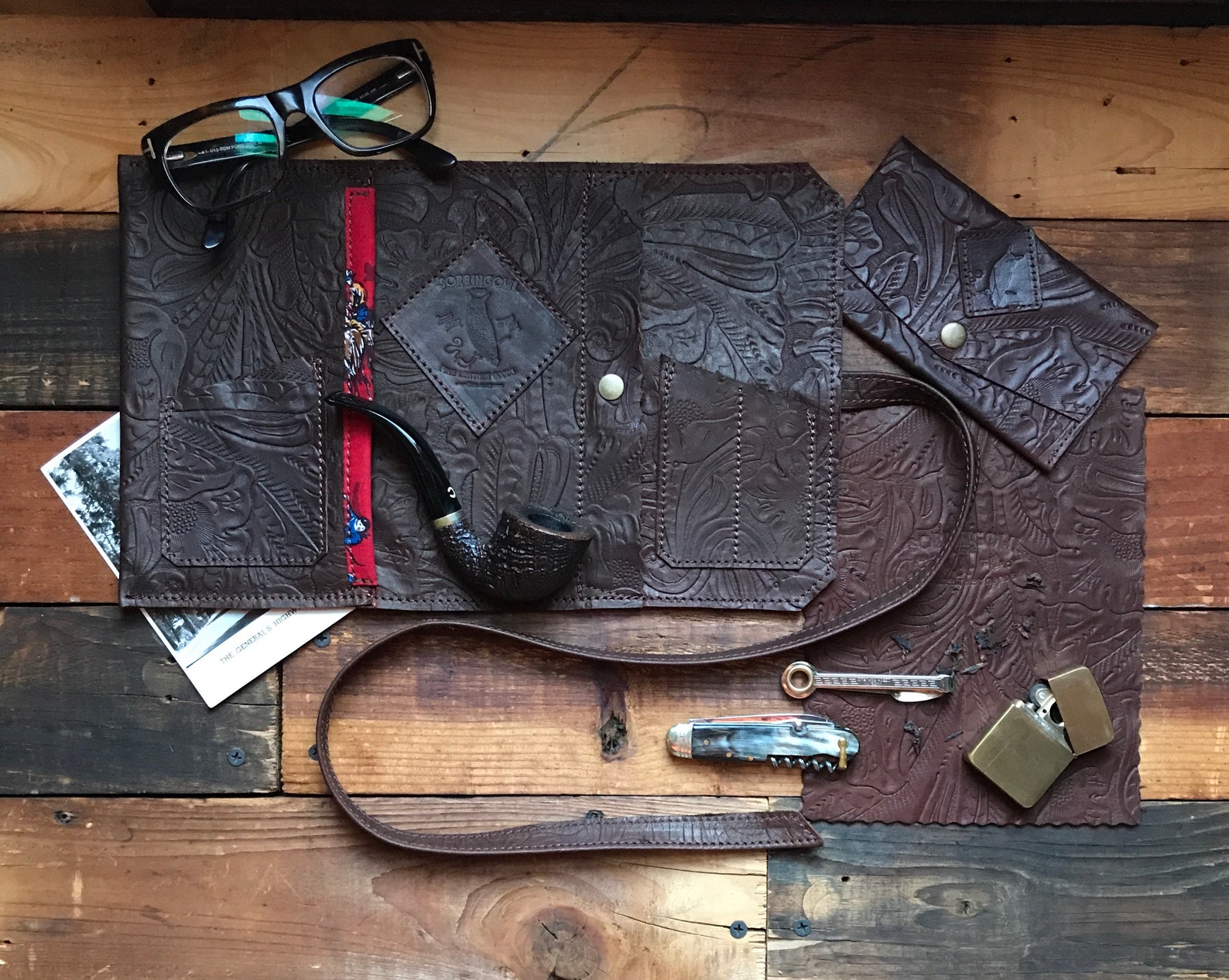 Price for the whole kit is $235. (what I would normally charge for just the Signature pouch, alone). Comes with a 6"x8" tobacco mat and a matching tobacco pouch. Btw, the pipe in the pic is for sale, too (an Il Ceppo, with some issues, I'll let that go for $75.)
There are more pipe pouches on the website (and more pics and descriptions) along with some new pipes. PM me here to buy or check out:
Sorringowlandsons.com
I don't know if I'll be making pouches again, anytime soon, and I can no longer get the same leather for most of these (as tanneries change their stock all the time) so, if you've been wanting to get your hands on one, now is the time, as these are the last batch of pouches I have in stock (probably about a dozen or so, in total, of different varieties). These are also discounted from my normal prices to liquidate stock, quickly, as I still have a lot of supplies, tools, etc. I need to unload to make way for my new endeavor of painting.
Shipping is free for these in the U.S. Int'l buyers, PM me with your location and I'll send you a shipping quote. Thanks for looking.
Last edited: