Well-known member
Patron
Sales
Good day to all!
I sold everything that I had accumulated over the long months of work. I have some pipes. But I didn't think there would be so many. According to my calculations, I had only 3 - 4 pipes left. But I checked all the shelves and found a few more pipes, which I had already packed into cardboard tubes for shipping. Therefore, these pipes were added to those 3-4 pipes that I knew about. In addition, I became stricter about my work and therefore did not send two pipes to China for which I had already been paid. I will talk about the reasons for this later. Thus, I had 9 pipes in my hands.
It's already 9 pm in Moscow and I won't have time to put all 9 pipes on sale today. Today will be only the cheapest.
So, let's begin. Smoking Pipe No. 1
I don't remember how long ago I made this pipe and where I got it from. Probably I was trying to remove large sendpits from the surface of this pipe. It was possible to remove the sendpits, but it did not work out to make a pipe with a shape that would satisfy me. So she ended up on the shelf.
Weight - 32 grams;
Tobacco chamber 28 x 20 mm;
Length - 129.7 mm;
Price $80 including shipping.
I did not take many photos, but for such a pipe more is not needed.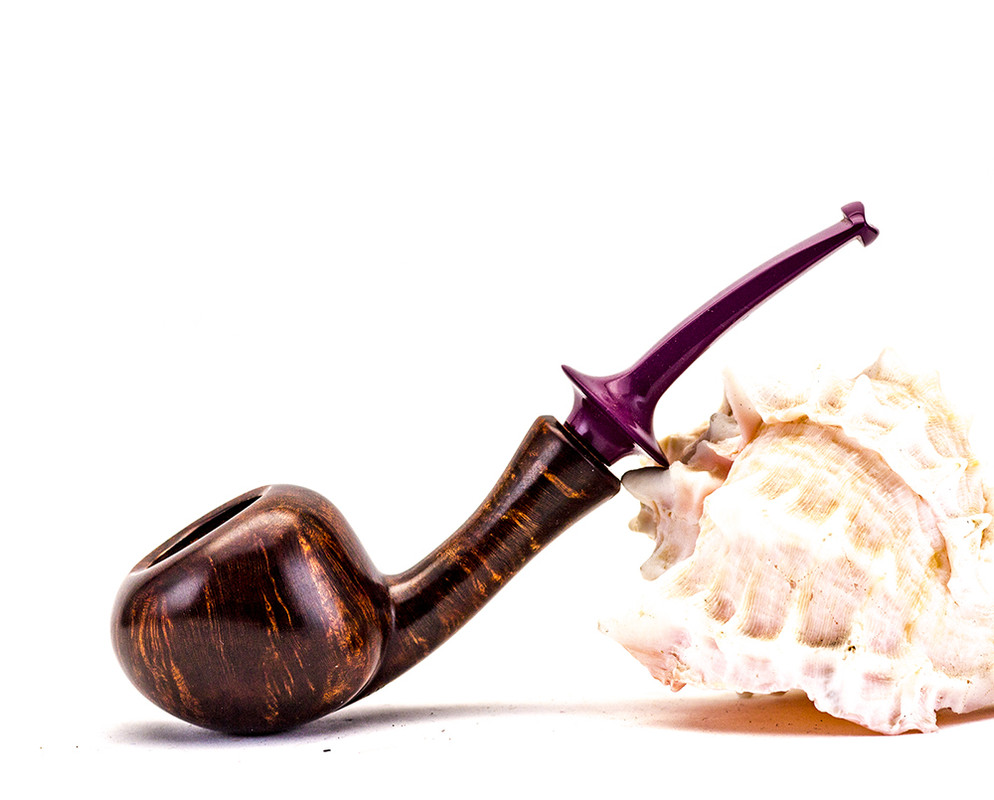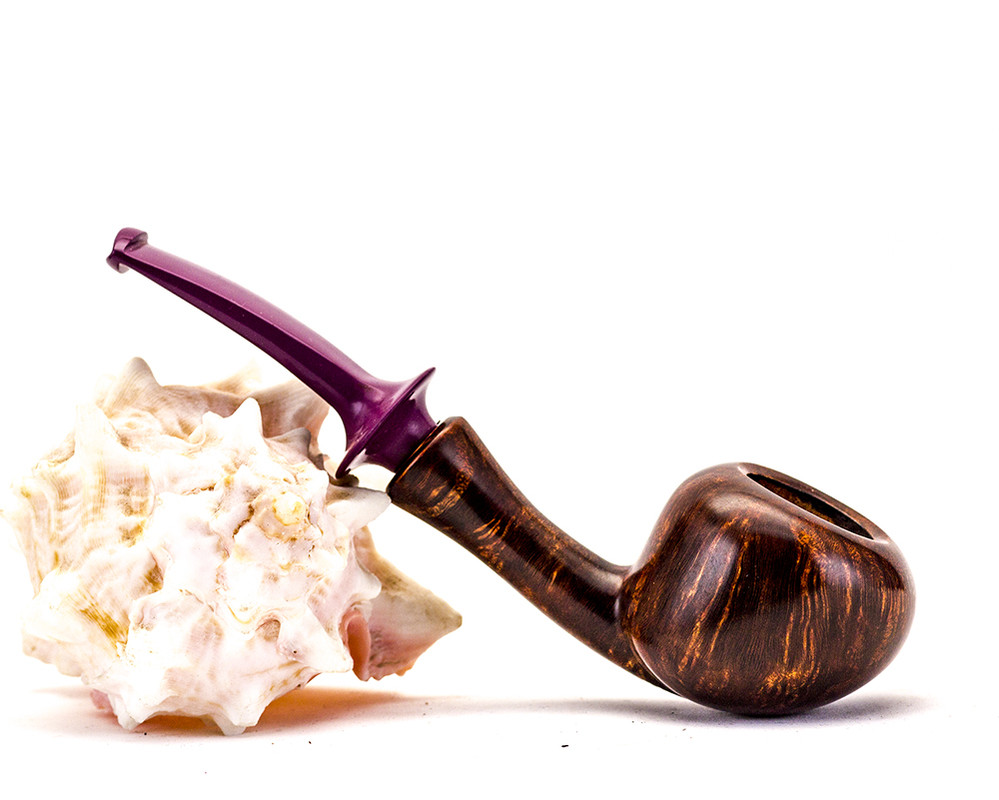 Smoking pipe number 2
I remember this option well. This was my attempt to make a trumpet in the shape of a knight's helmet. It's not the best attempt in my opinion. This pipe has a pretty decent briar and I wanted to remake it. But then I abandoned this idea.
Weight 51 grams;
tobacco chamber - 34.5 x 20 mm;
Length - 136.6 mm;
The price is $80 including shipping.
It looks a little darker in the photos than it really is.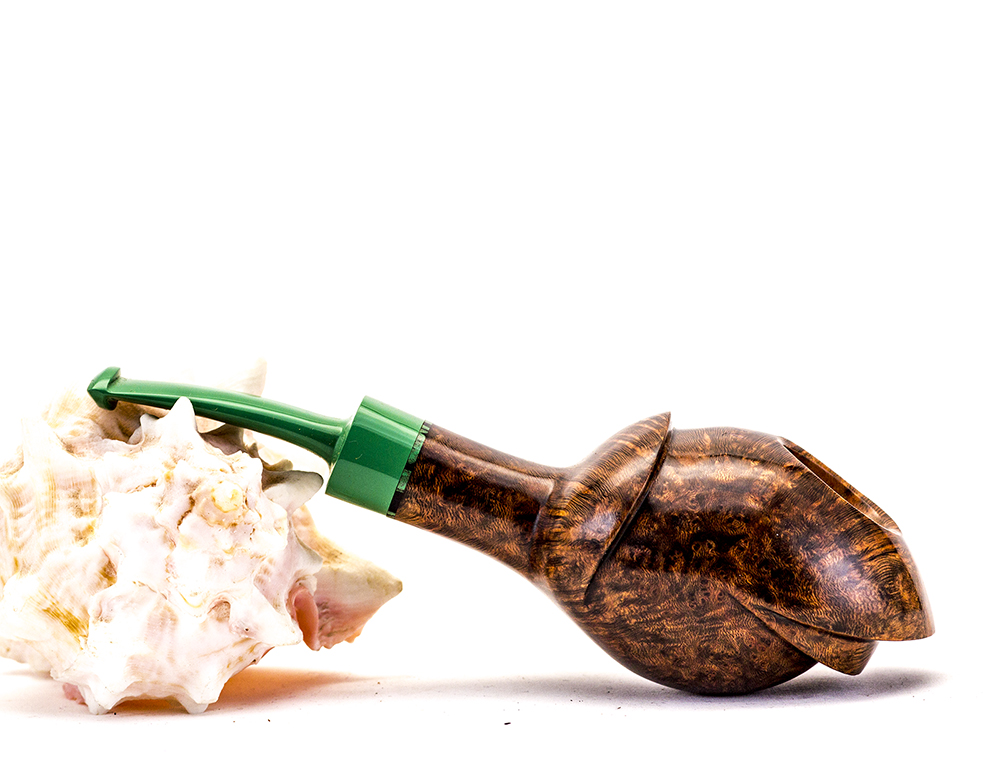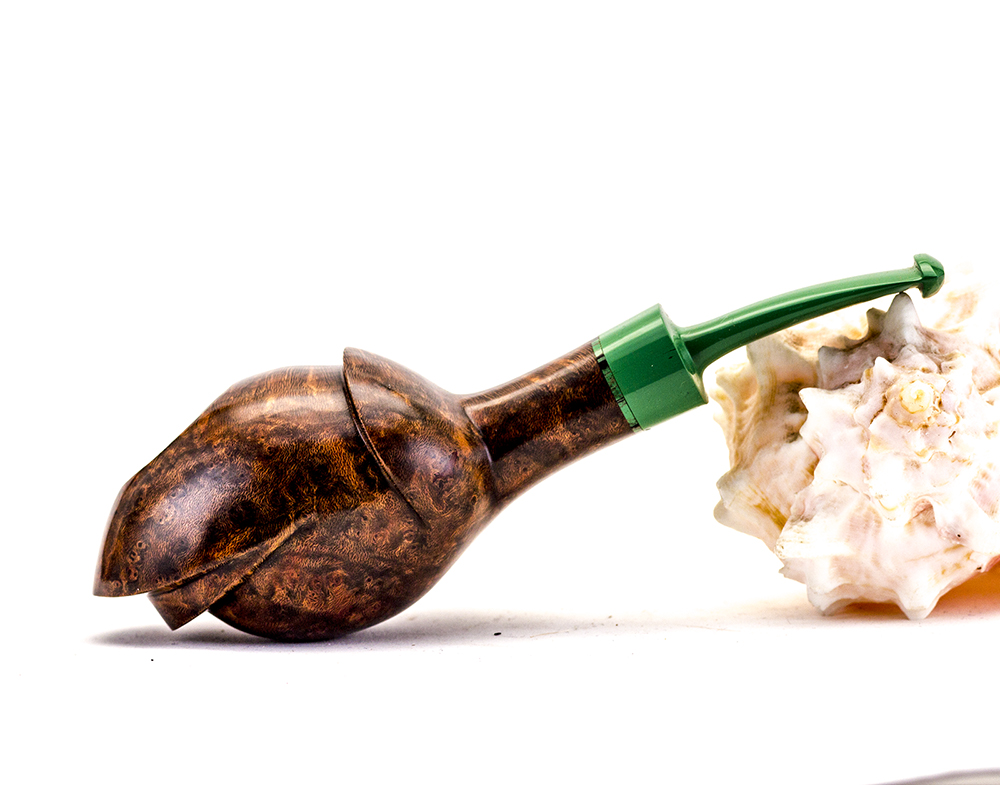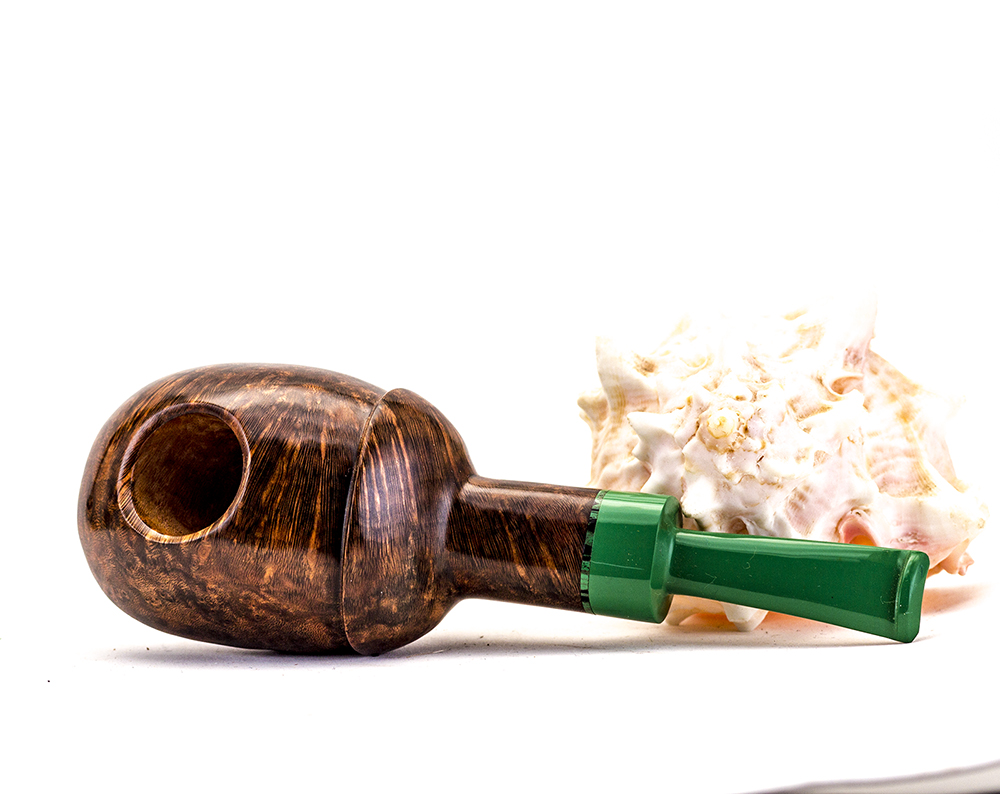 Smoking pipe number 3
I also remember this pipe quite well. I tried to make a pipe in the shape of a drop. This pipe is made from briar with a drying time of 30 years. Therefore, a pronounced contrast staining did not work. But the briar is very good, there is not a single sendpit on the pipe.
Weight - 62.5 grams;
Tobacco chamber - 34.6 x 20 mm;
Length - 130.5 mm;
Price $80 including shipping.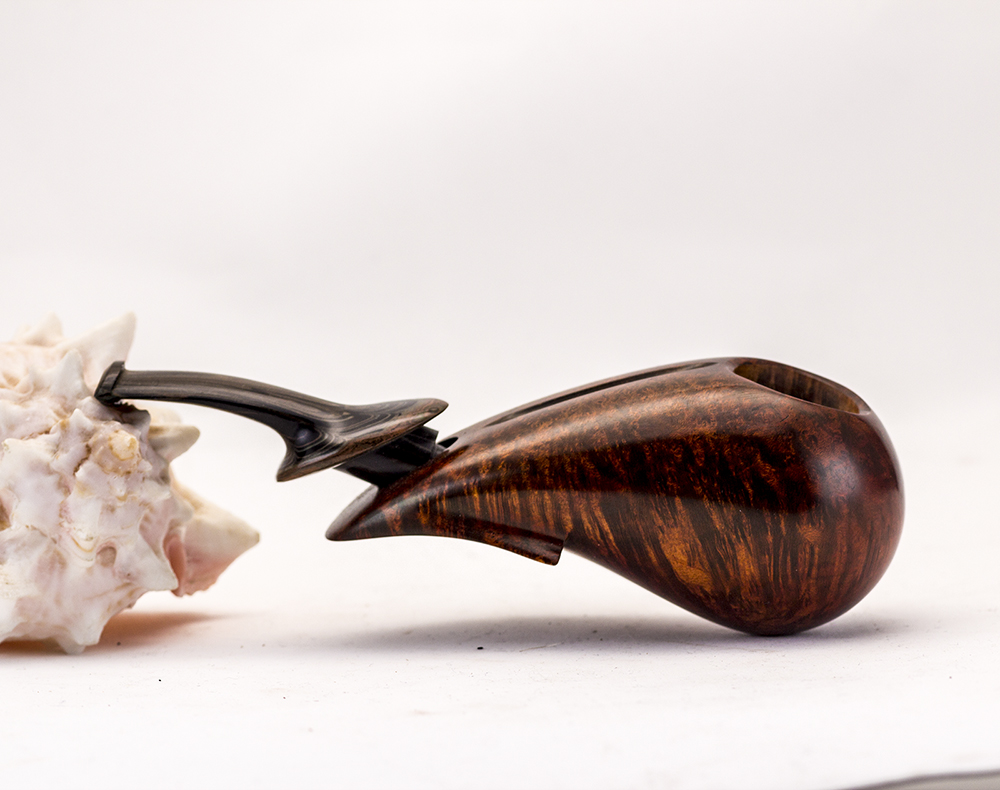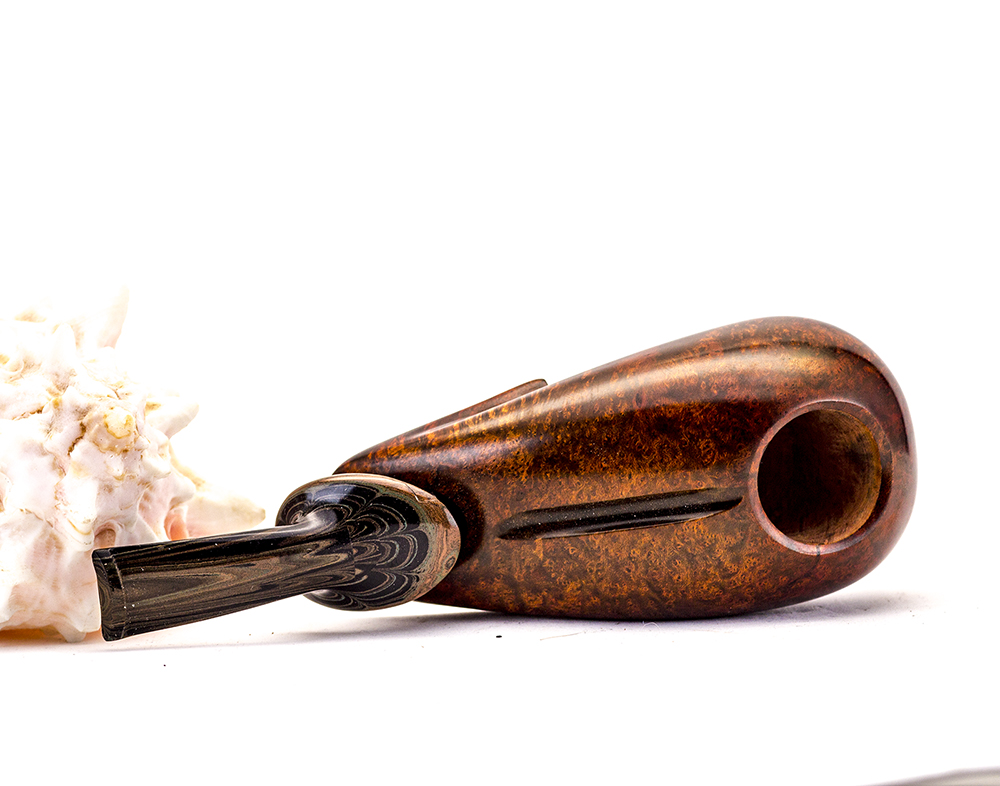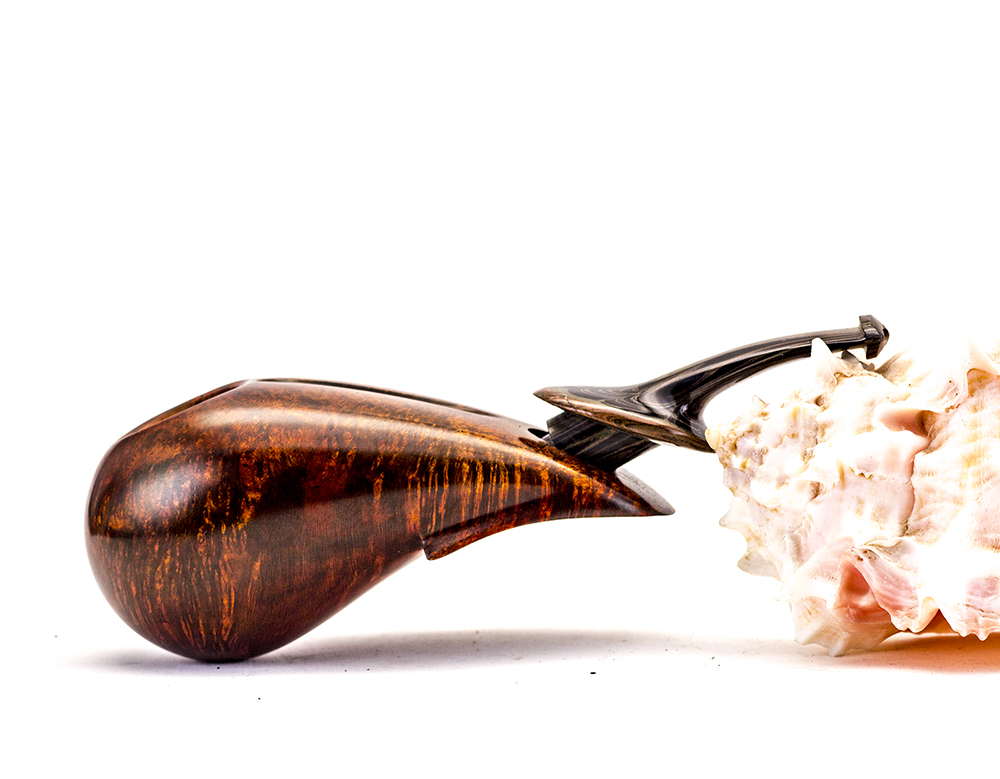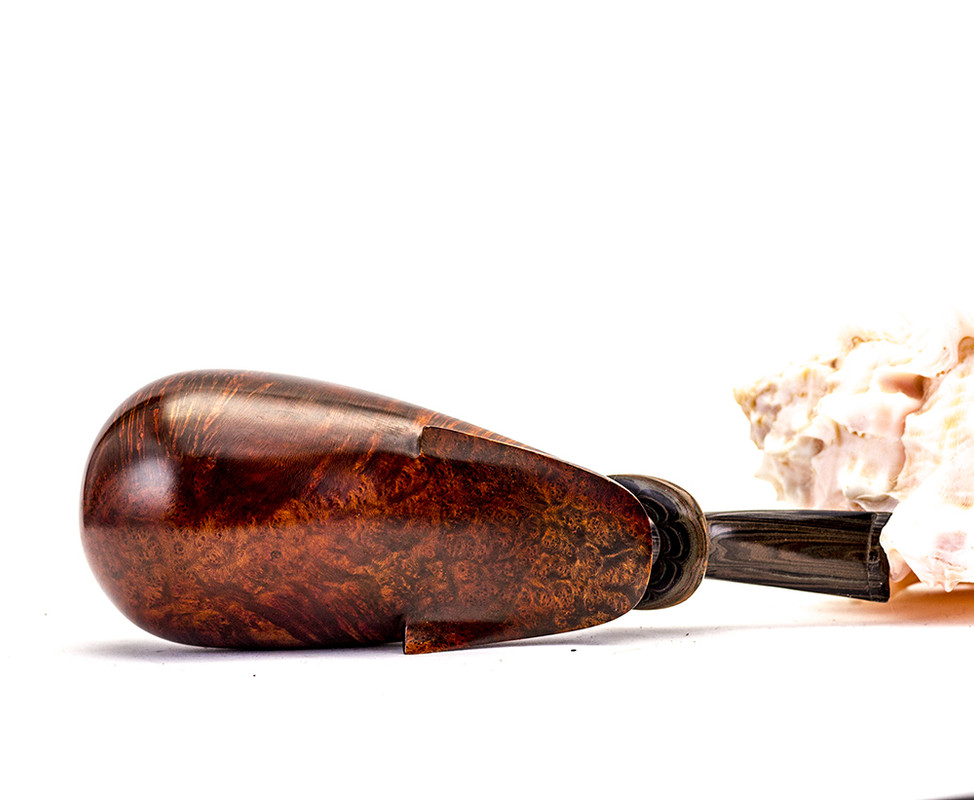 Smoking pipe number 4
For me, this pipe is special. It was on this pipe that I probably first tried to use the groove as a pipe design element. I did this with almost no tool needed to make these grooves. I can't say that everything turned out perfect. But this pipe has a certain charm. I really like the bowl. There was a great desire to cut off the shank of this pipe, which looks quite heavy and put the bowl on a bamboo shank. But I don't have time for that at all.
Weight - 54.1 grams;
Tobacco chamber - 38.5 x 20 mm
Length - 131.5 mm
Price $80 including shipping.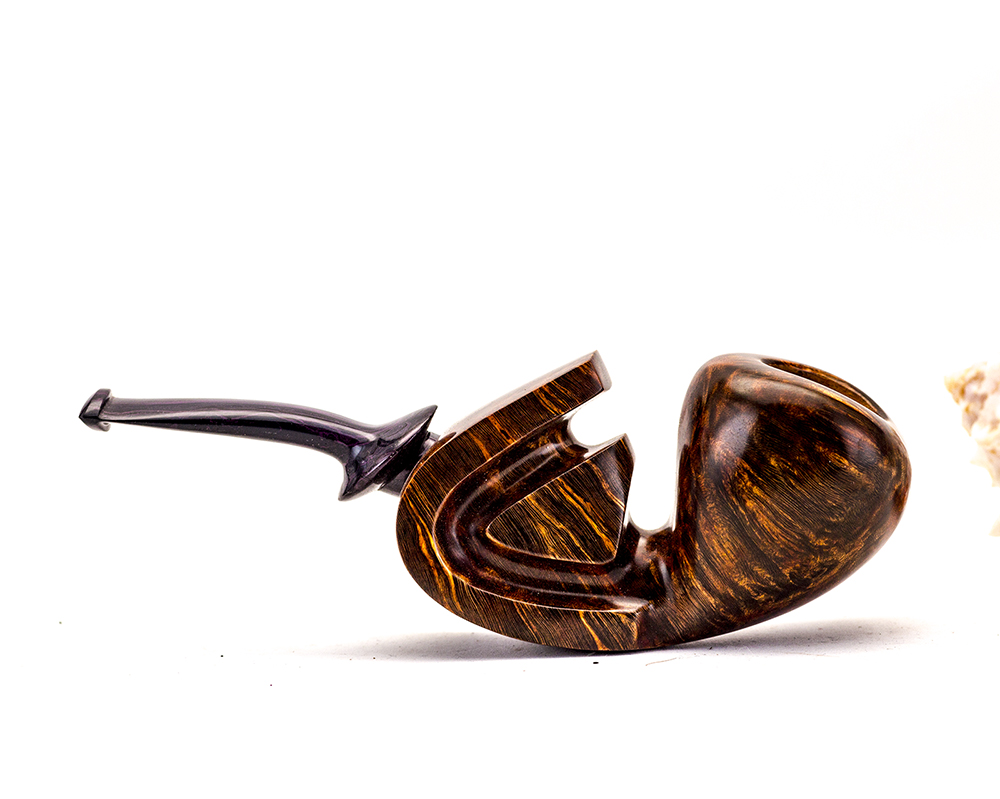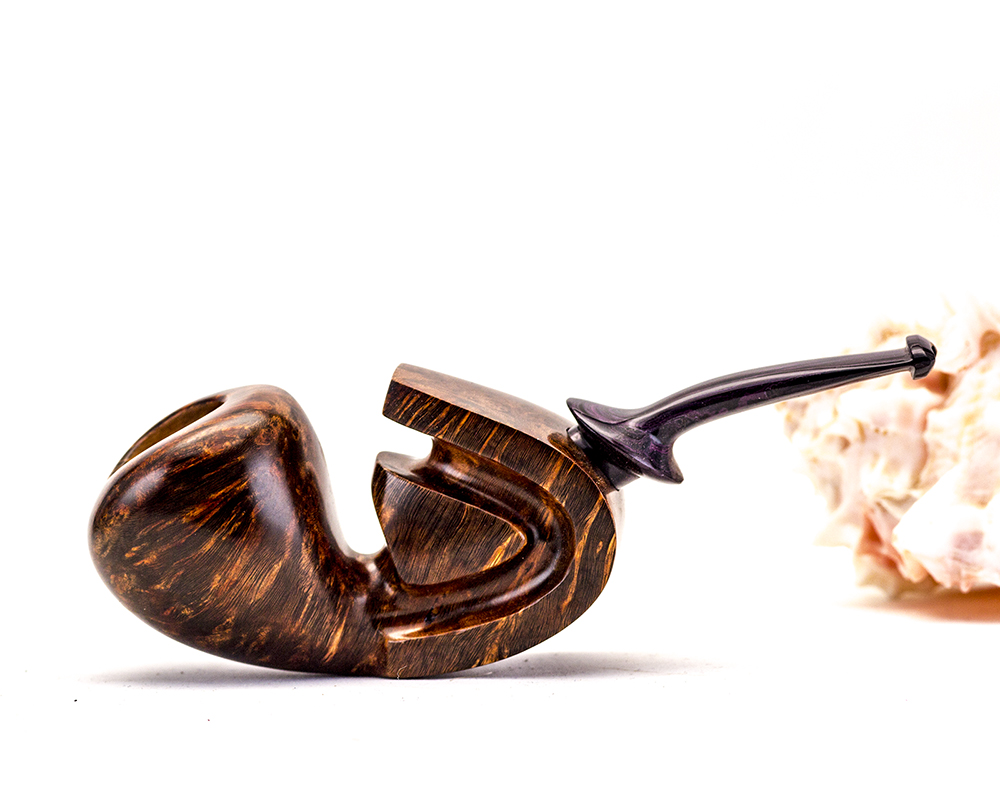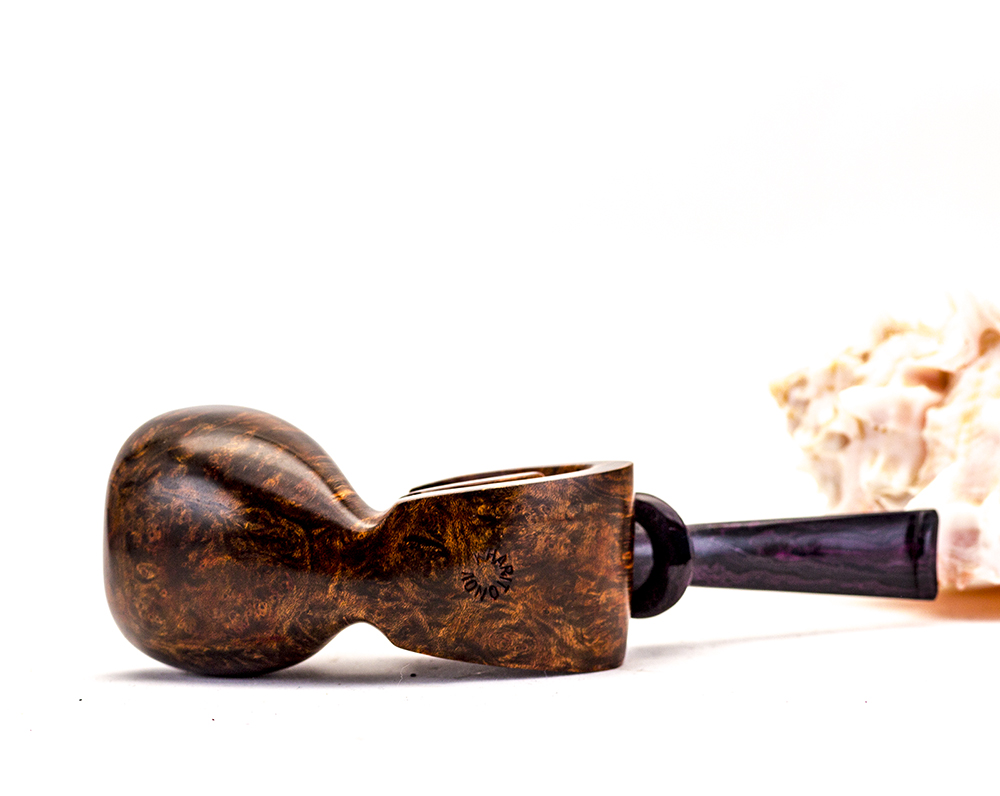 All the pipes shown to you will be good smokers. They are perfectly drilled. These pipes remained with me because I have complaints about them. But these claims relate only to the shape of these pipes, but in no way relate to the accuracy of drilling the tobacco chamber and the smoke channel.
I did not look in my catalog for the serial numbers of these pipes. I did all this a long time ago and therefore let them be Smoking pipe No. 1, Smoking pipe No. 2, and so on. If any of you like something, just write to me - "Smoking pipe No. 1", "Smoking pipe No. 2" ...
I will add a few more words.
I'm now out of flannel socks for packing pipes. Usually my wife sews them for me. But she has another job now and won't be able to make them for me until early next week. Therefore, there will be a slight delay in sending the pipes.
Kind regards,
Andrey