Well-known member
Patron
Sales
Good day everyone!
Work on pipes with a fossil mammoth is going pretty hard. There was not a single free minute today for the whole day. Free time appeared only in the evening, when I stopped work on the pipes. Today I promised to show you two more new pipes.
The first smoking pipe will be the new "Blowfish". It has similarities with the previous "Blowfish". But the new pipe also has major changes. I am very pleased with this work and consider this blowfish one of my most beautiful pipes. This pipe could have been a masterpiece, but it didn't. With all the charm of the briar from which this pipe is made (excellent grain, there is not a single sendpit), it was the briar that prevented this pipe from becoming a masterpiece. This briar is absolutely impossible to dye. I certainly managed to do it, but things could be much better, especially on the surfaces of this bird's eye pipe.
Length - 135.3 mm;
Weight - 62.5 grams;
Bowl diameter - 39.1mm;
Tobacco chamber - 34.1 x 19.8 mm;
Bite - 3.4 x 14.8 mm.
Briar, ebonite.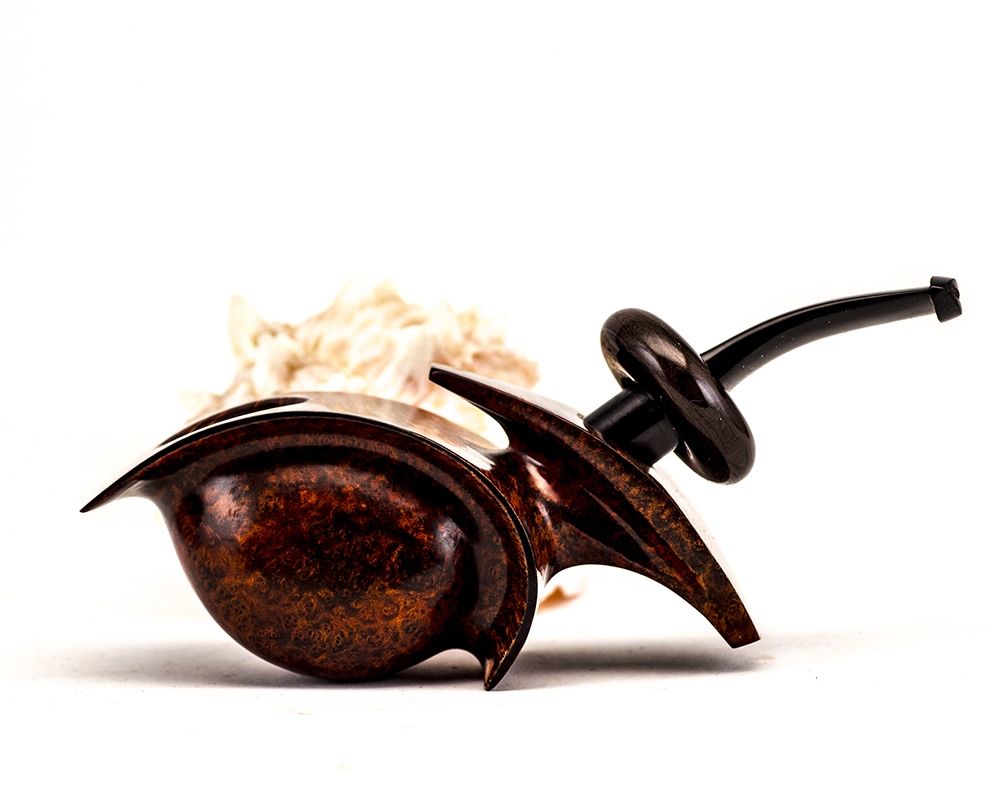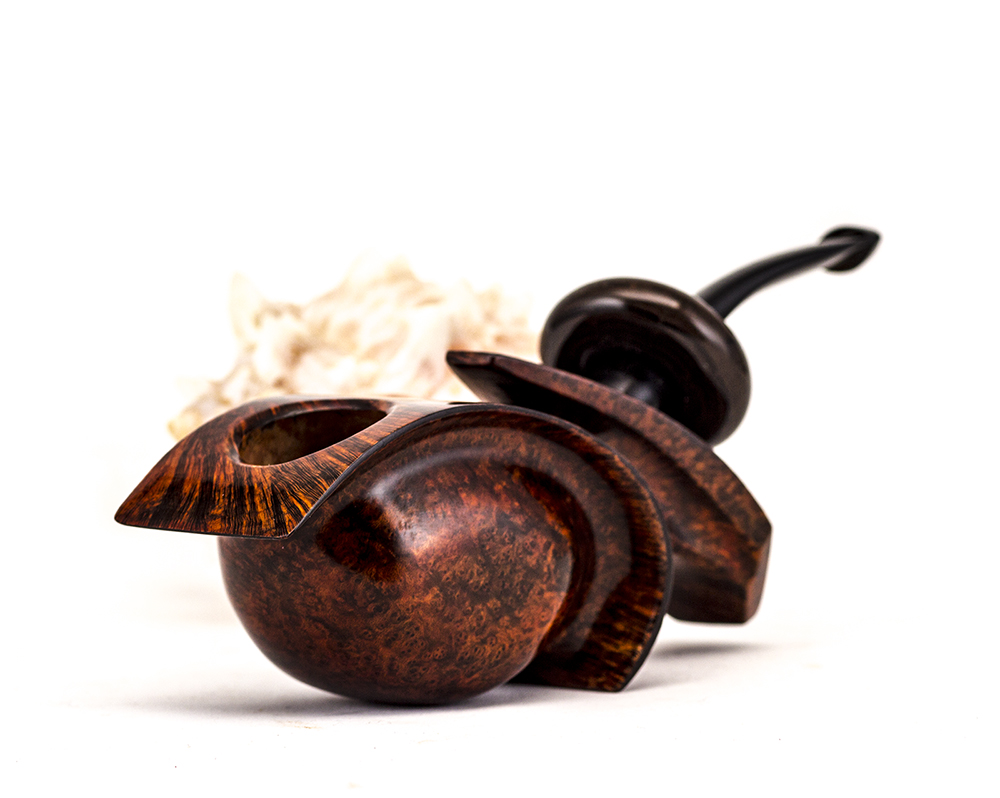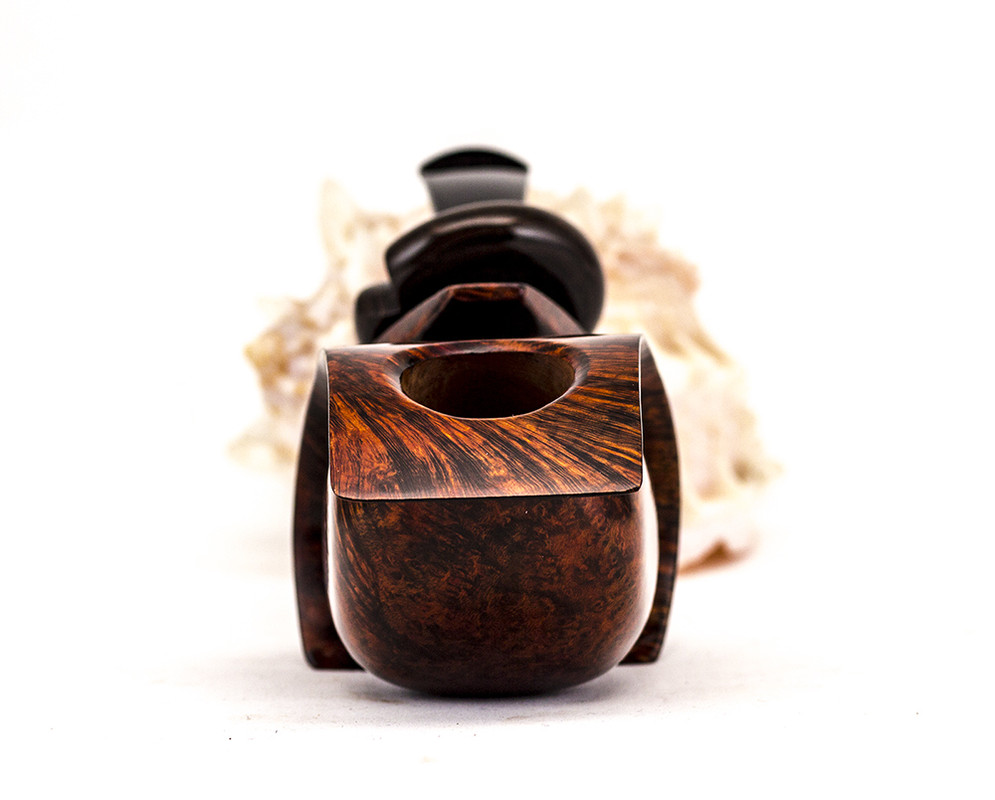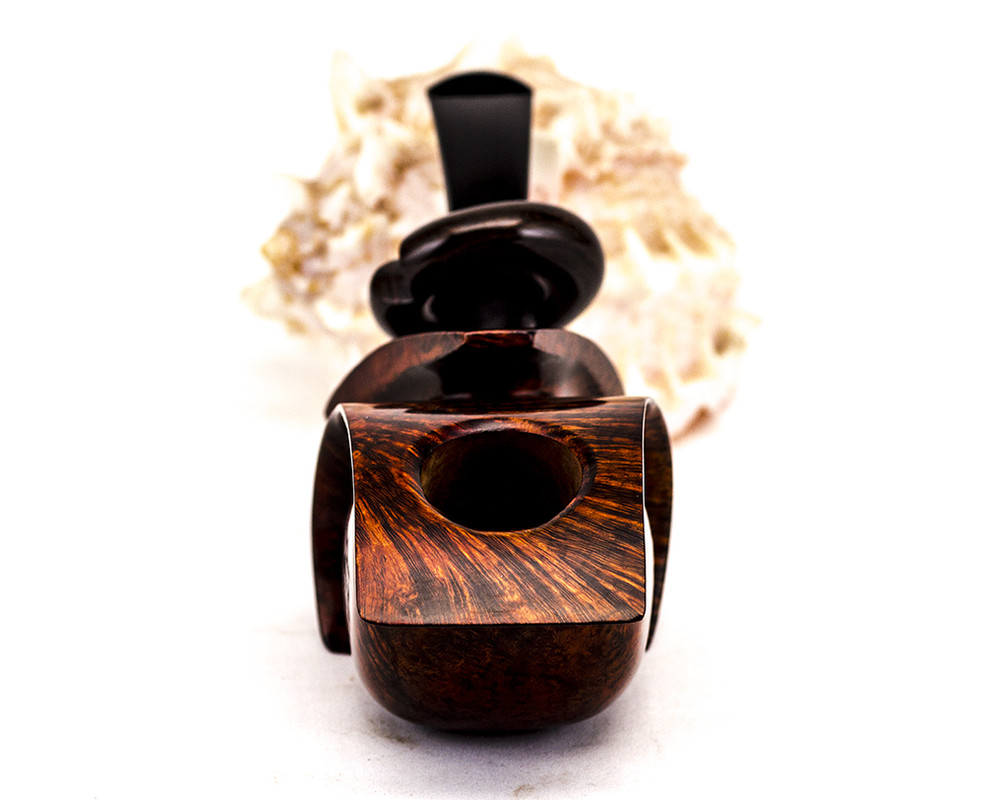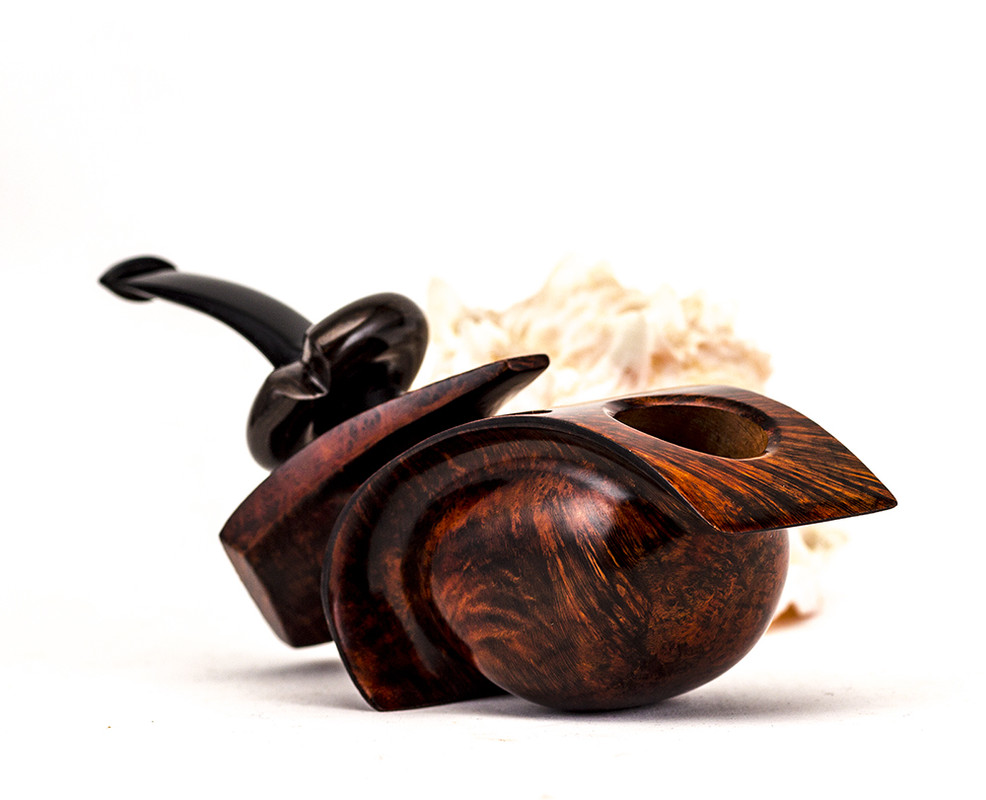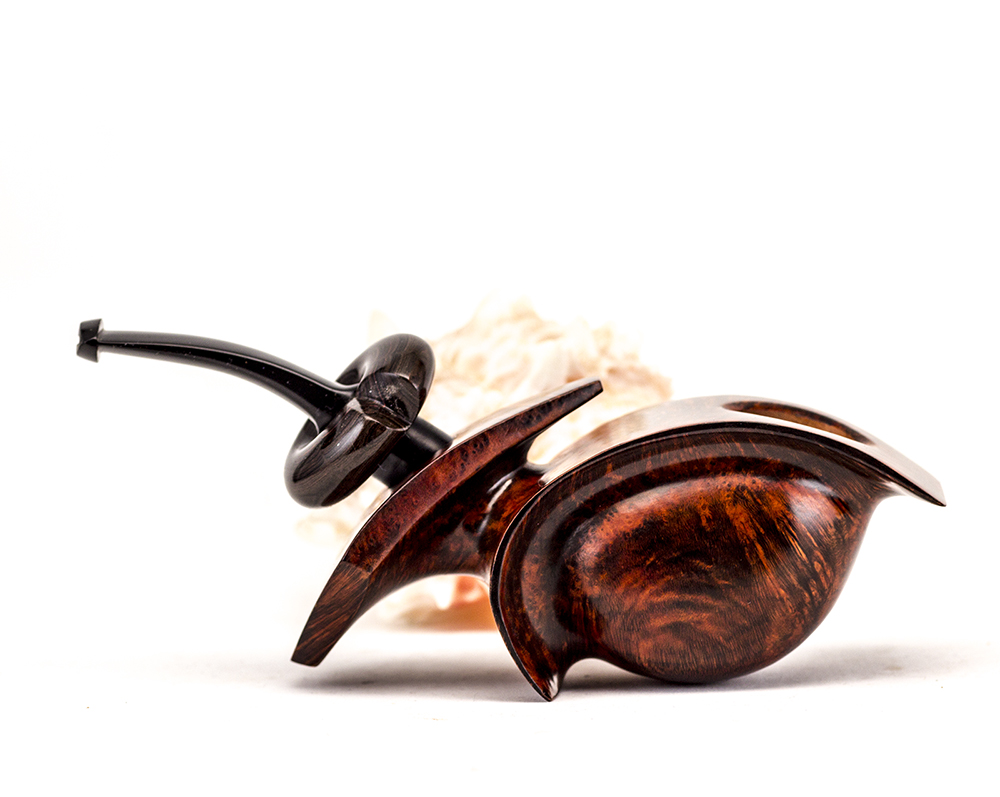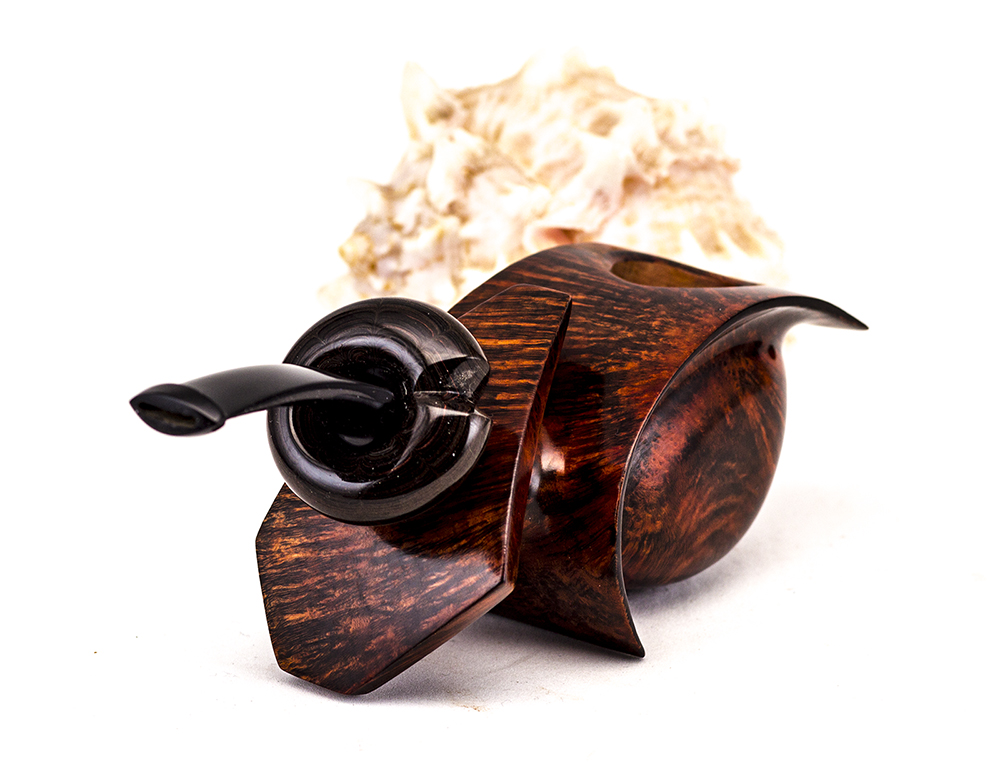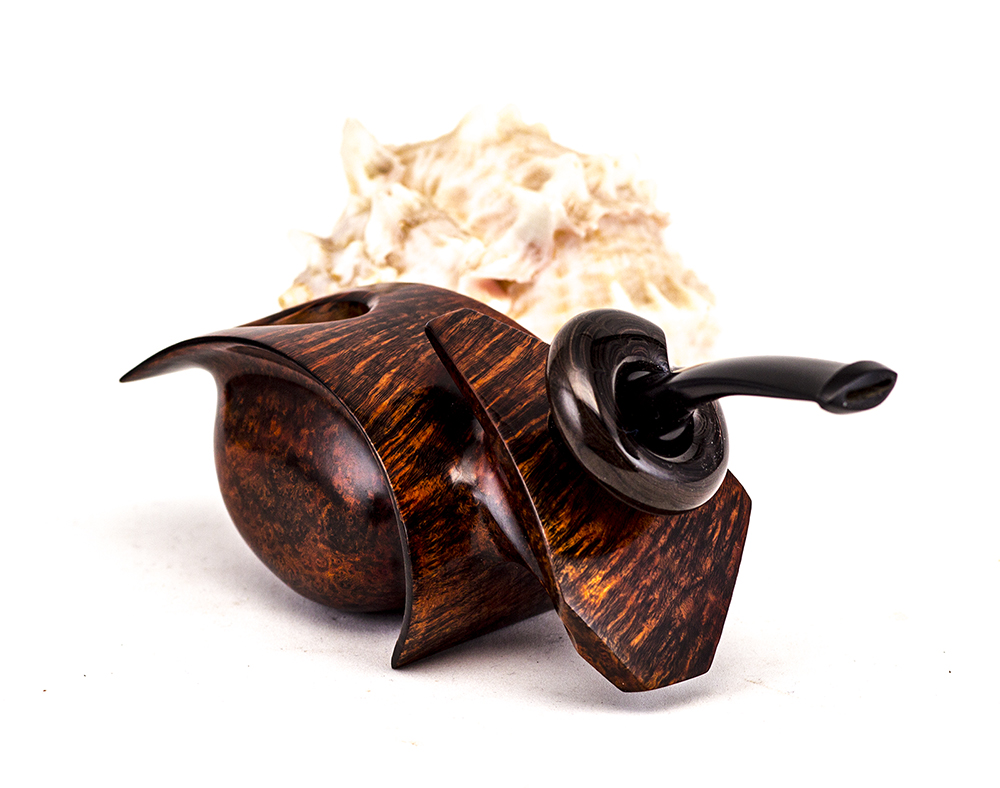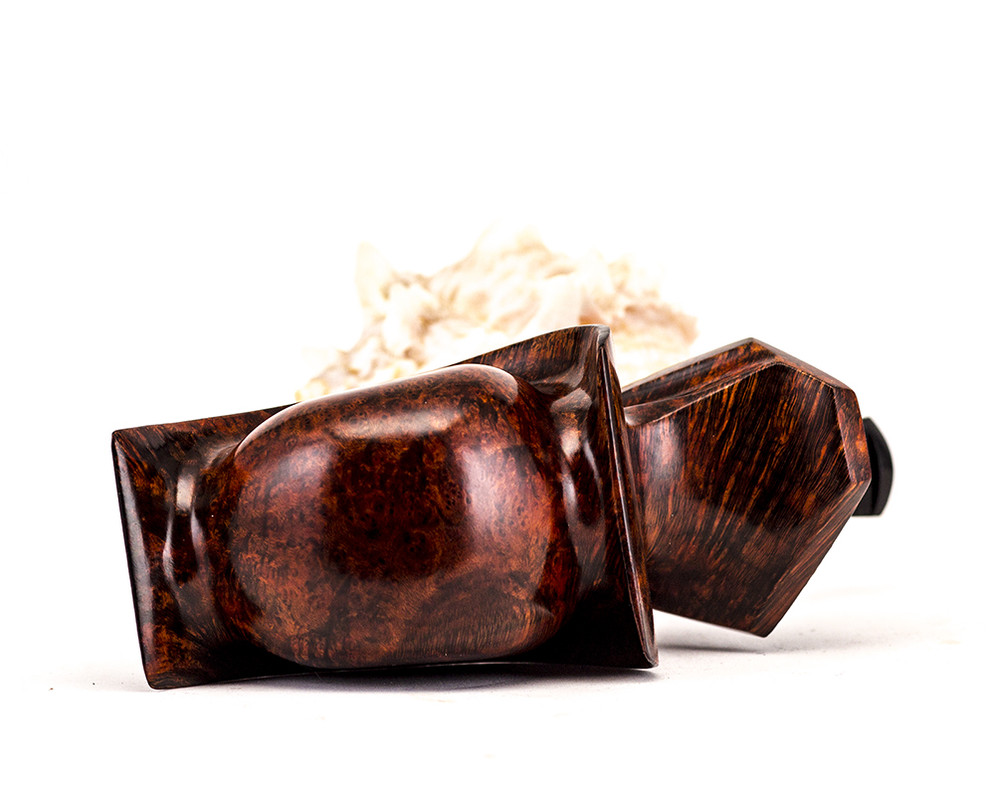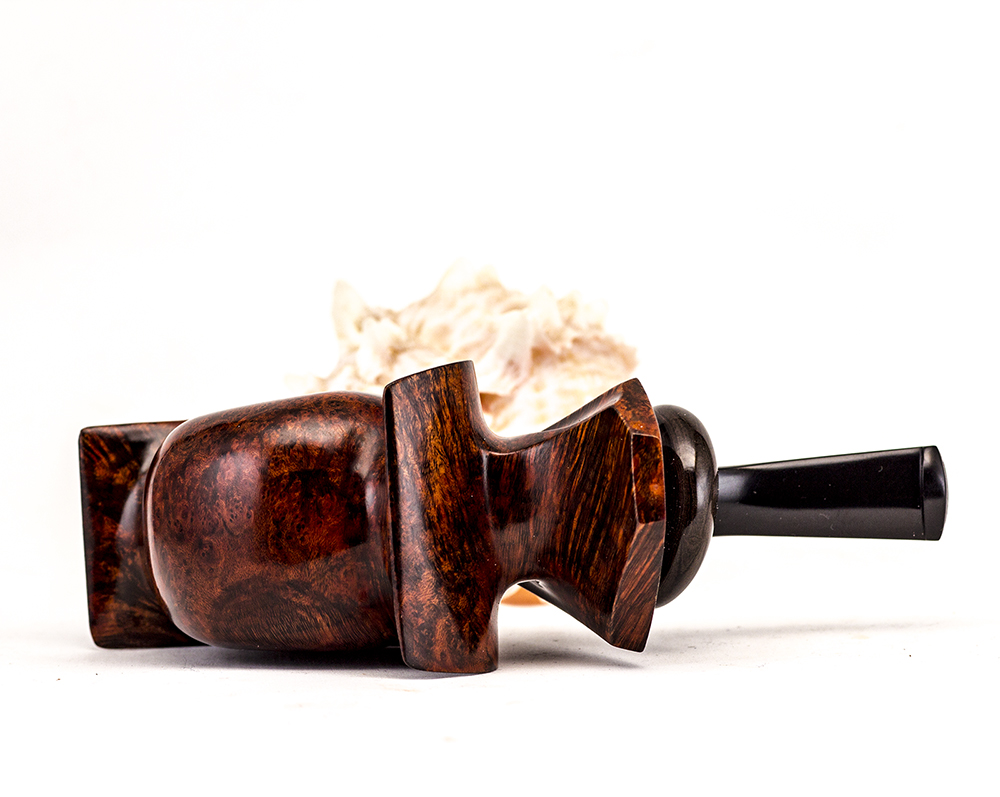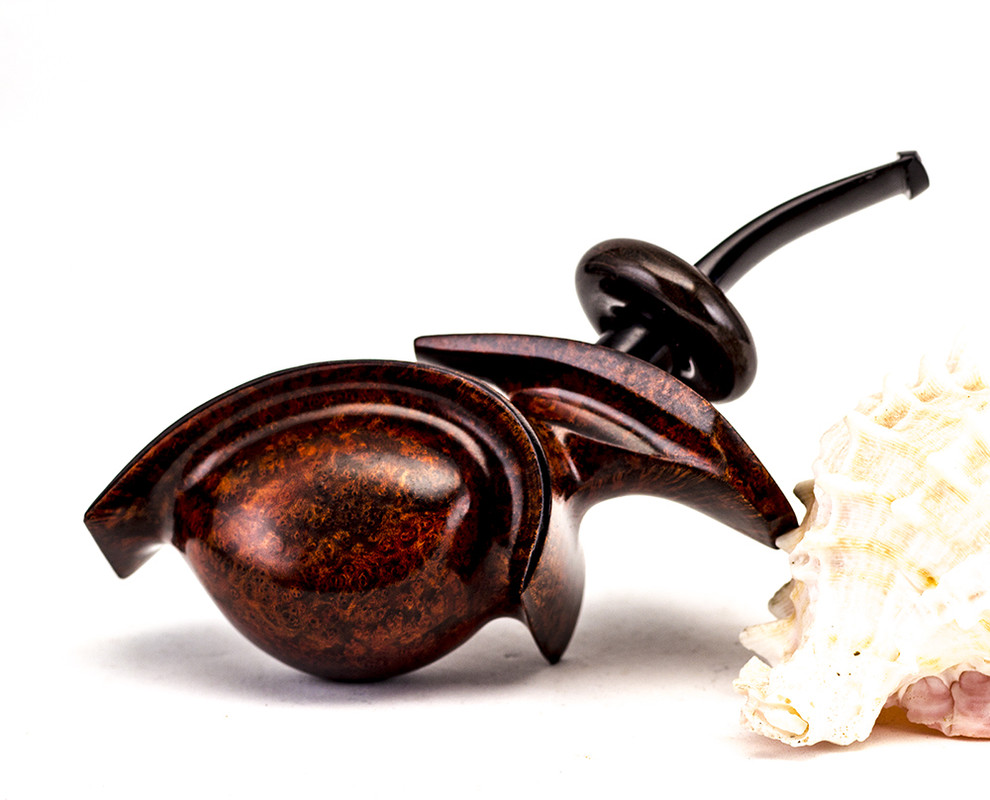 Kind regards,
Andrey