Well-known member
Patron
Sales
Good day everyone!
The site is live again and I can continue my posts.
After making one of the pipes, I had a rather large piece of briar, but the location of the grain in the remaining block did not fit my traditional pipes with bamboo. I searched for a long time for some kind of pipe shape for this piece, but none of the shapes fit. According to the location of the grain in the block, this piece fit pretty well with only one shape and this shape is an ellipse. But I lacked about 8 mm of the block length in order to make another ellipse out of this piece. Then I decided that I would make a smaller version of an ellipse out of this piece. The result was a completely self-sufficient pipe, light enough and well-fitting in the hand, but with a very short smoke channel. It was possible to leave everything as it is, but I decided that I would attach a bamboo shank to this pipe. And so this pipe was born. In this form, it is not strange that she reminds me most of all of a small whale.
Length - 142 mm;
Weight - 55.5 grams;
Bowl diameter - 44.9 mm;
Tobacco chamber - 33.6 x 20.6 mm;
Bite - 3.1 x 14.8 mm.
Briar, ebonite, mammoth tusk.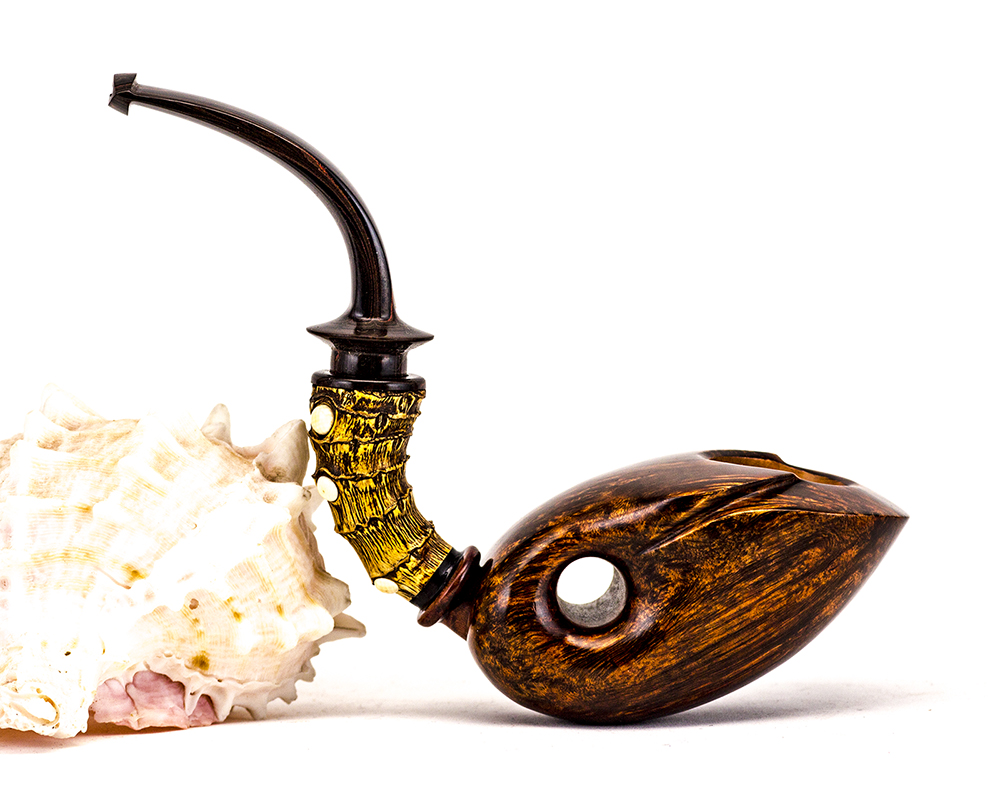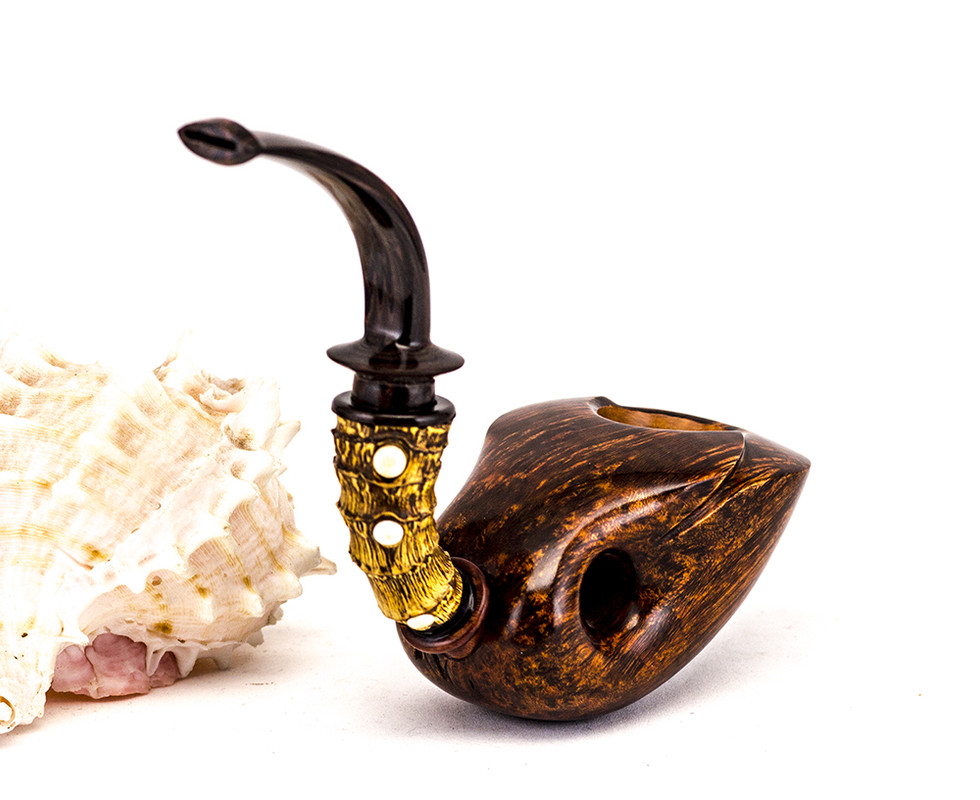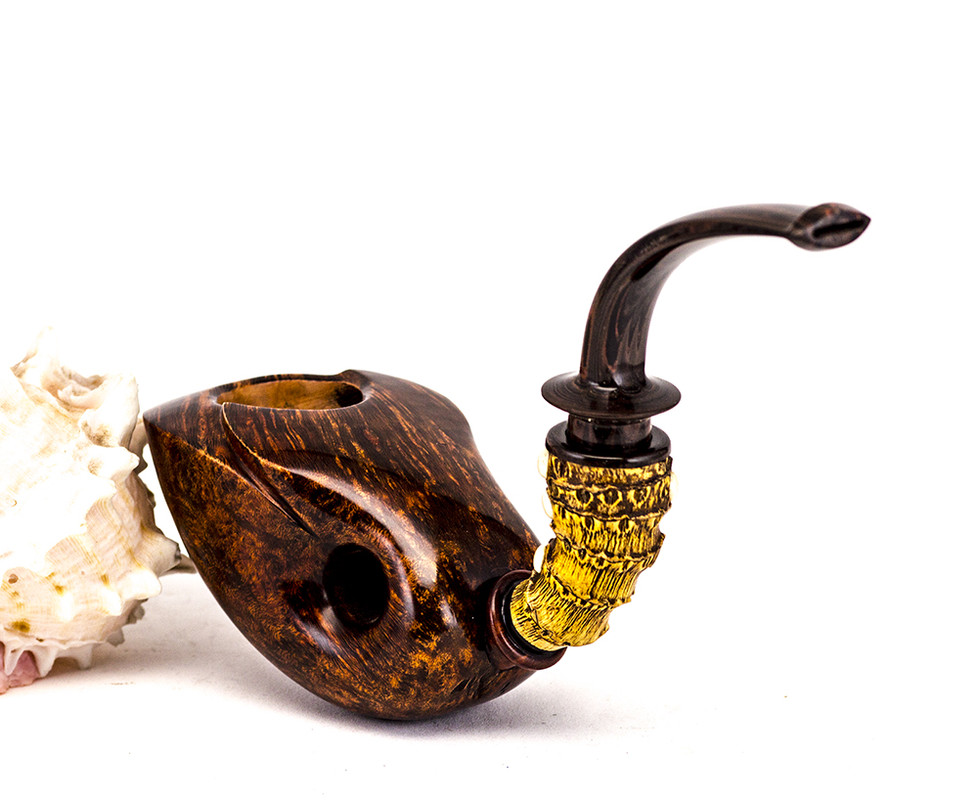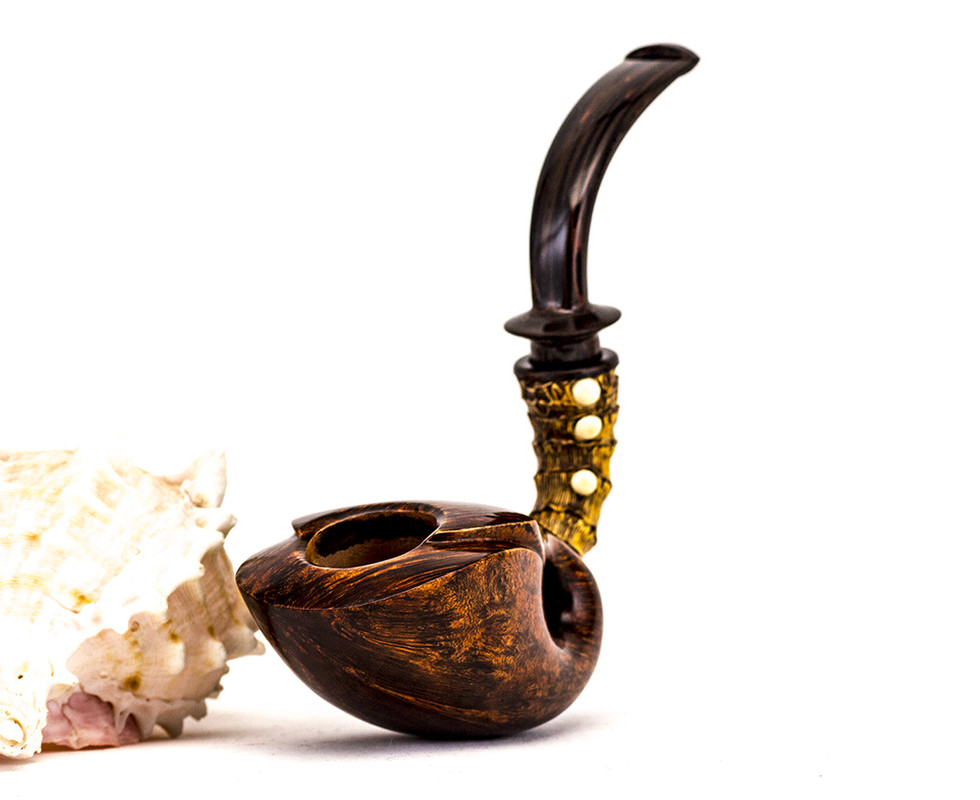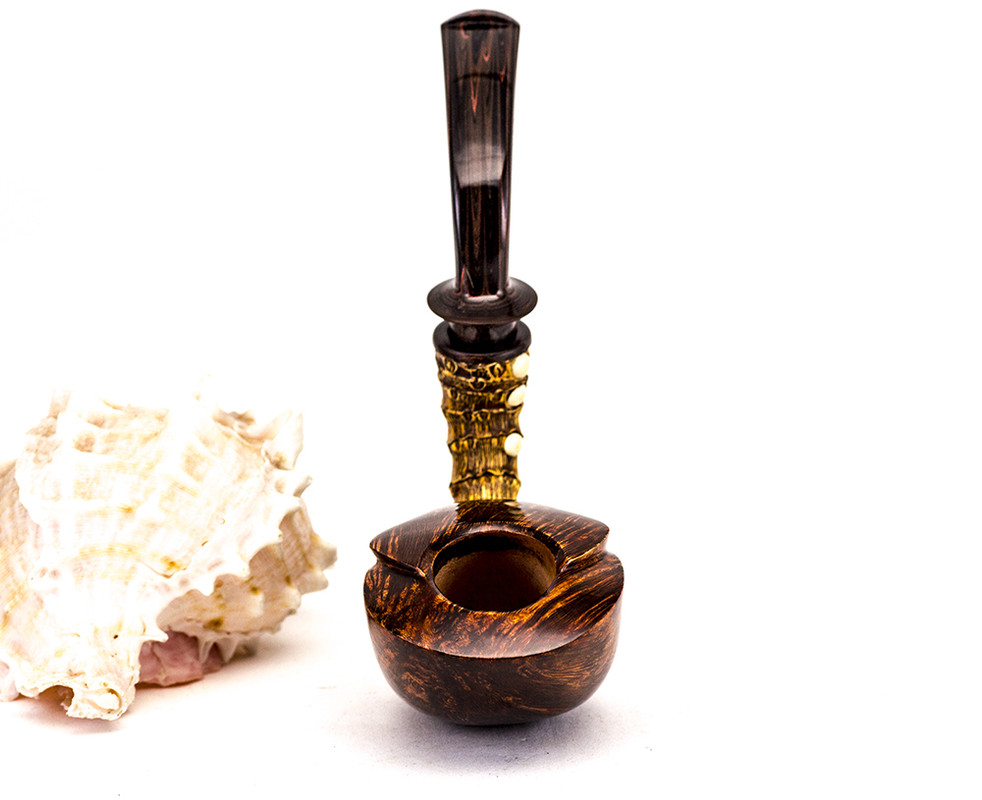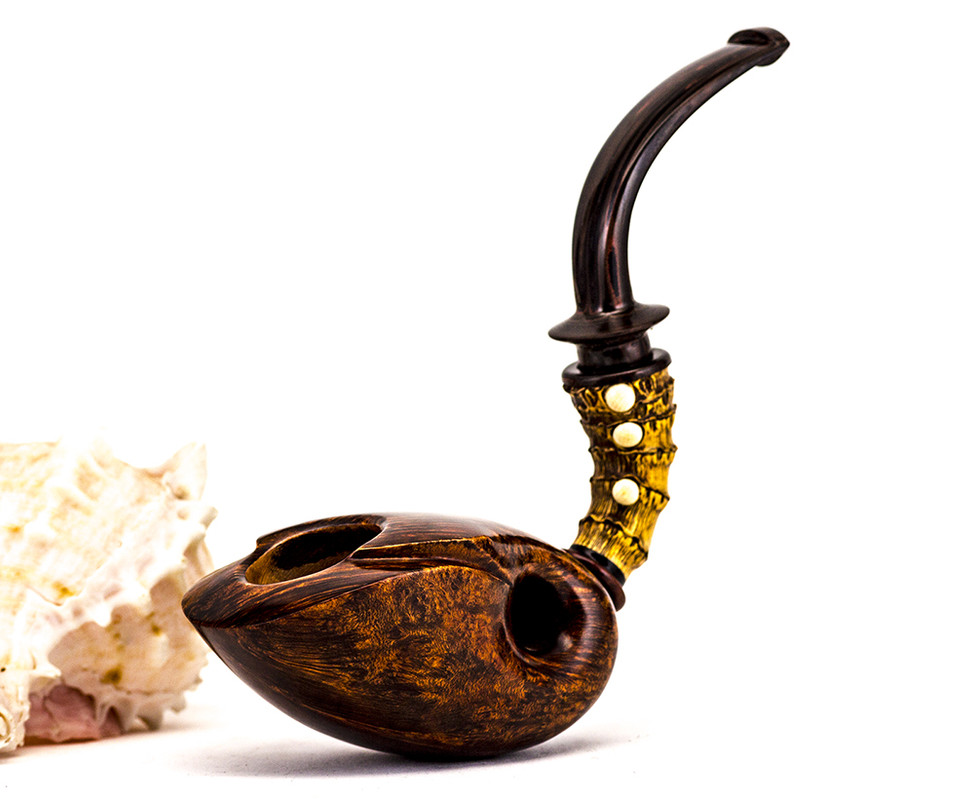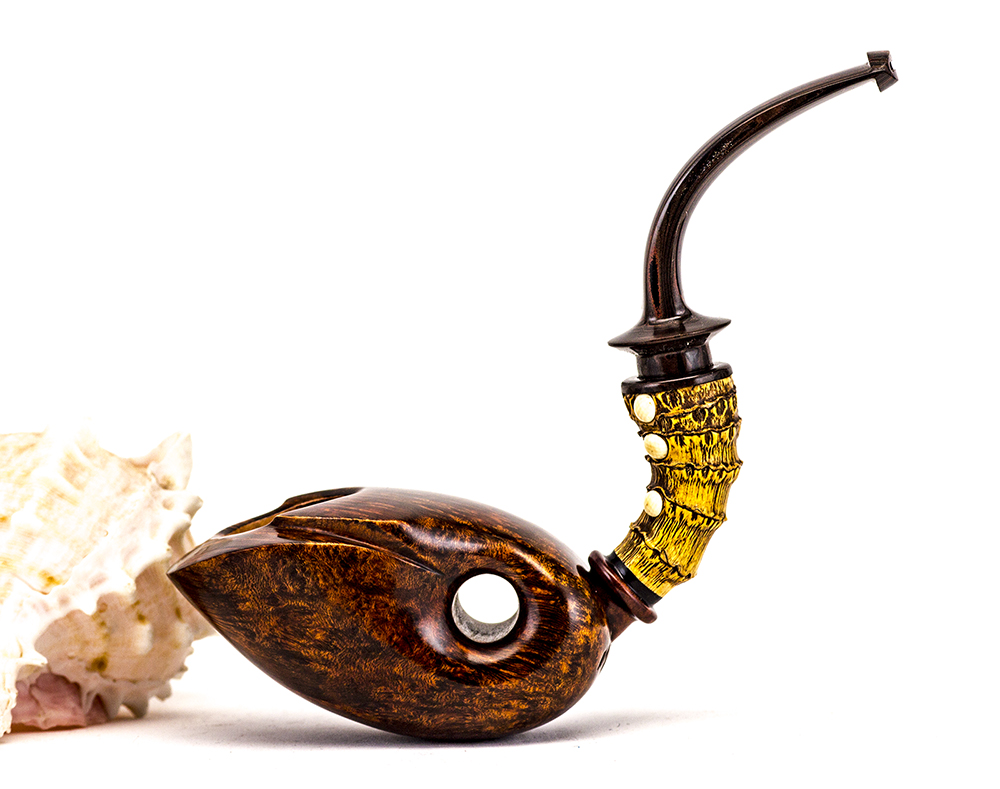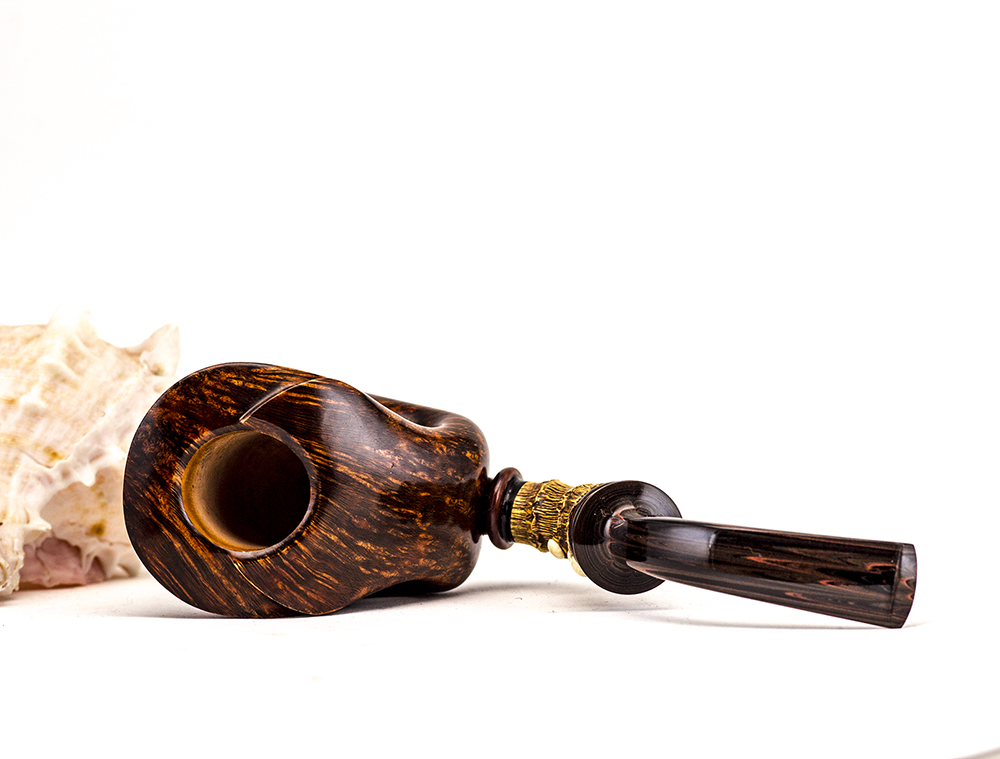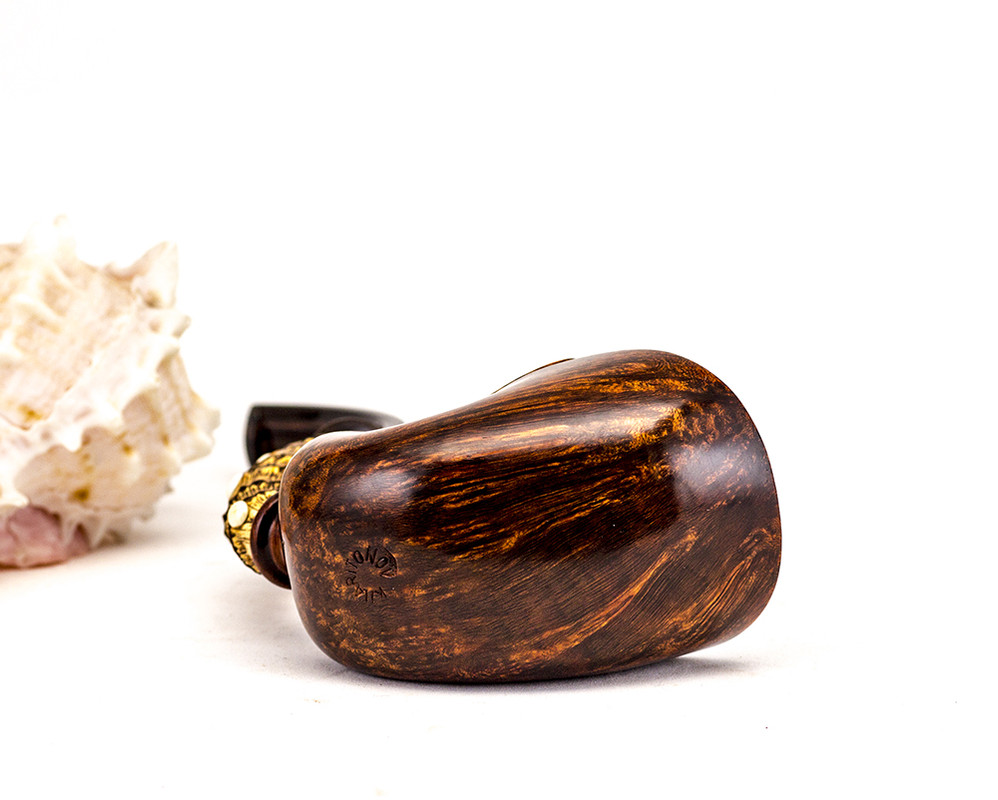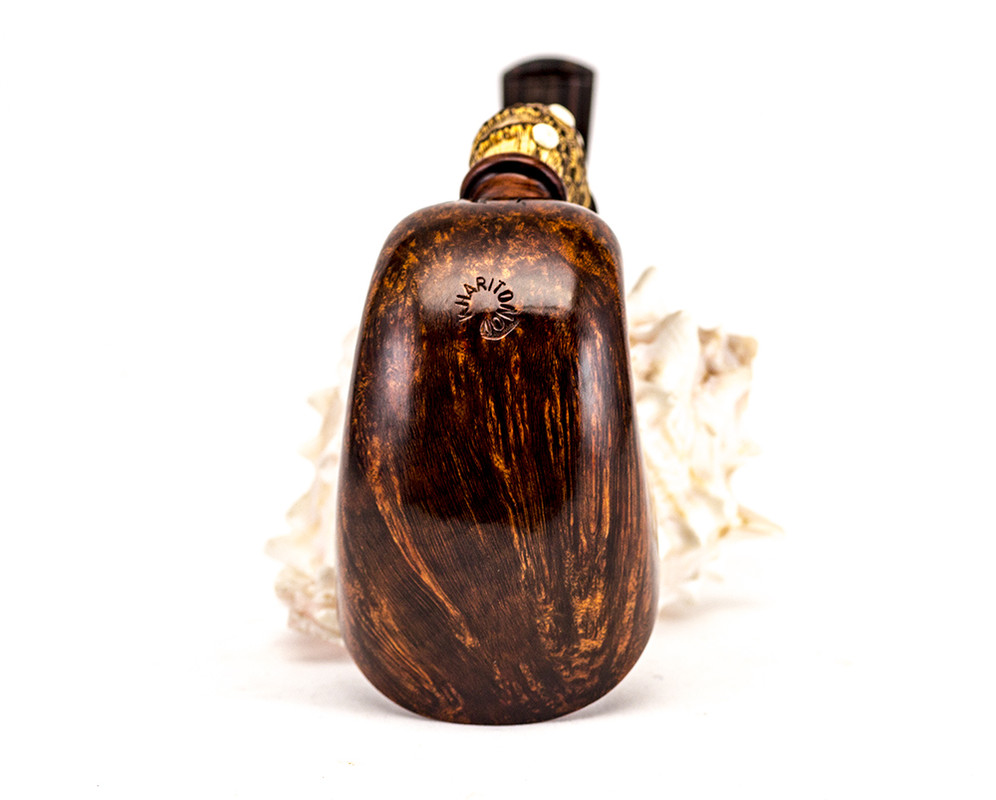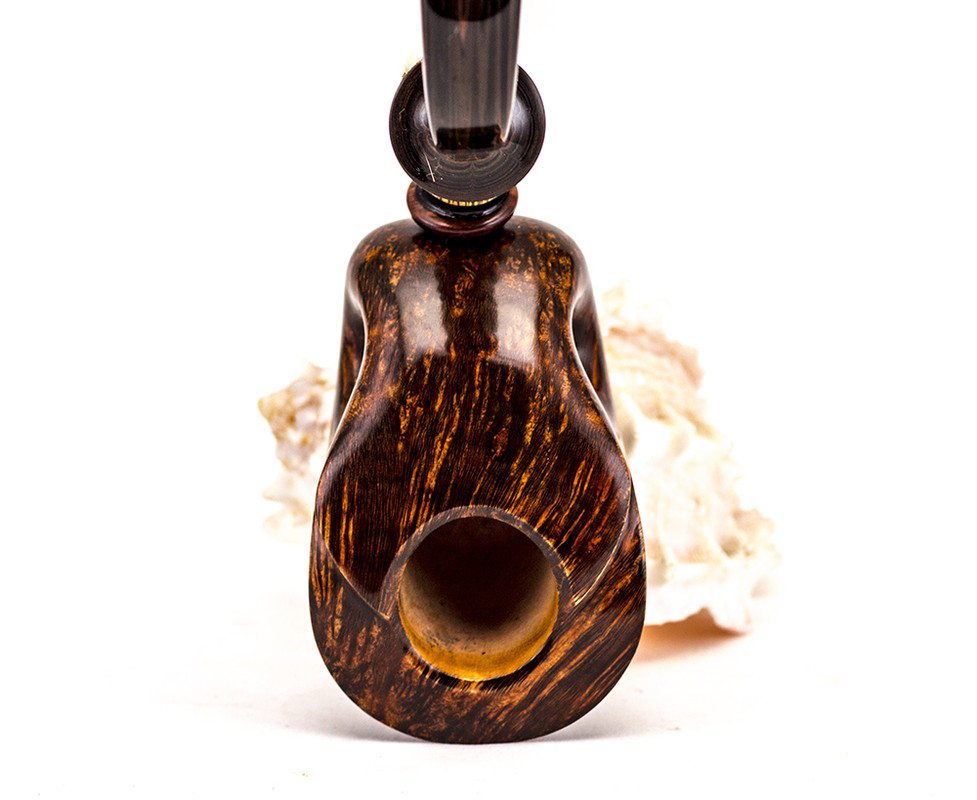 Kind regards,
Andrey